Tees and crosses are long-time there in my customizable python-based catalog. From now onward you can also create cable tray wye.
The parameters I used here are very similar to the tee pieces, there is only two additional parameter:
ALP – which you can use to adjust the angle of the branch the cable try wye
G1 – this is the parameter which helps you position the branch of this item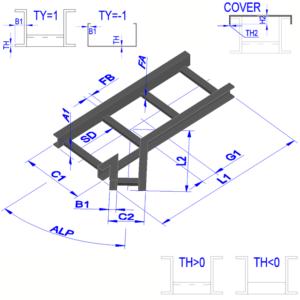 All other parameters are working as usual. TY is for switching between ladder or plate type cable trays. While negative TH value can generate solid stiffeners instead of U-profiles.
Just check the video below for details:
Would you like to check my app?
Check it on the Autodesk App store: